GaylaJ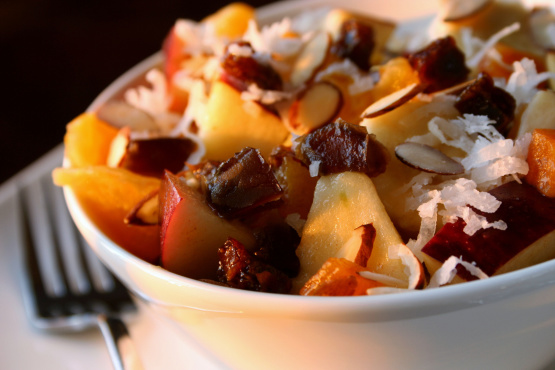 This is a traditional fruit salad that we always serve in the summer. It is traditionally served on the holiday of Tu Be'Shvat, but we love to eat it all summer long.

Not liking fruit salad much, I didn't even taste this. However, hubby is a big fruit salad fan and he loved it. Thus, 5 stars.
Place fruit in serving bowl.
Pour orange juice over fruit and mix gently.
Garnish with almonds or coconut.
Cover and chill several hours before serving.