Pernod (pastis) Classique
Thorsten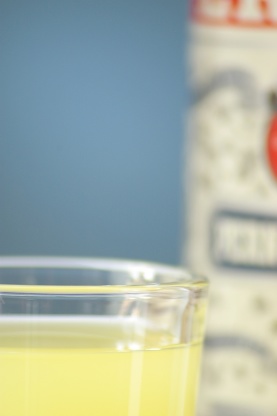 This a summer staple at our house, in French homes and on cafe terraces. A very thirst-quenching and refreshing drink, the taste will grow on you. Pernod is the brand name of the French licorice-flavored liqueur pastis, and you can find it under either of these names, as well as Ricard. It is traditionally served to you in two parts: the pernod with two ice cubes, in a special glass that is broader at the top than at the bottom; and a small pitcher of water so that you can mix it as strongly or weakly as you wish. I've listed here the classic combination.
Pour the Pernod in a tall glass.
Add the water, and ice cubes.
Stir, then-- Sit back, relax, and enjoy life!