Pergo or Any Laminate Floor Cleaner
Rita1652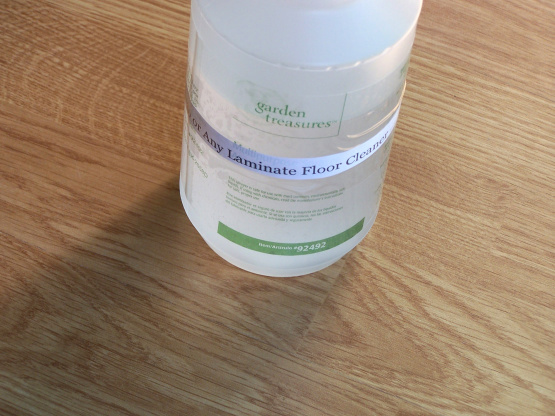 An economical laminate floor cleaner spray that you can make for pennies... and it gets your floors just as clean as that expensive cleaner they sell in stores... if not cleaner! This formula has been keeping my floors so clean and does not give me a headache like so many other commercial cleaners, so I have decided to share this gem that was shared with me from a Pergo expert. This is the first "recipe" I've posted with the hope that many of you will be able to put it to good use!!!

This stuff works wonders! You can spray it on a sticky spot on the floor and after it sits a minute, the spot will wipe right off. I put my mixture in an old Swiffer Wet-Jet bottle and used it with the Swiffer mop. It works great, and is a lot more economical than buying a new bottle of the Swiffer Wet-Jet cleaner. I used double the amount of water called for, so my solution was diluted, but it still worked great!
78.07

ml water

78.07

ml rubbing alcohol

78.07

ml white vinegar

0.19

ml liquid dishwashing soap

0.32-0.65

ml lemon essential oils (optional)
Comibine all ingredients in a clean spray bottle.
Spray sparingly on laminate floors and mop up.
The rubbing alcohol helps speed up the drying process.