catercow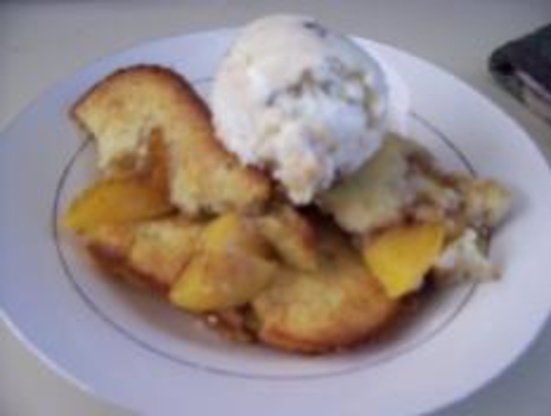 Peach, cinnamon and deliciousness. Should I say any more?
Melt butter and spread in a 9 x 13 inch pan.
Mix together flour, sugar, baking powder & salt and stir in milk & egg.
Pour evenly over melted butter.
Combine peaches, sugar & spices and spread over batter but do not stir together.
Bake 35-45 minutes at 350°F until batter is golden brown.
Serve alone or a la mode! Enjoy!