Perfect Traditionally English Roast Potatoes

These are your standard traditional English roasties. IMO there is an art to making these, at least the perfect golden crispy kind that I grew up with. The trick is to give 'em a good shake in a colander after par-boiling to rough up the edges of the potatoes. Then once roasting; position spaced apart, turning only once or twice and basting in the hot oil every so often. If you don't manage the crispy texture (which you will, if you do the above!), they'll still taste excellent. You can't go wrong. I sometimes like to sprinkle rosemary/paprika/thyme or even a little garlic on top of mine for extra flavour.
4 -6 large potatoes
1 tablespoon salt
1 tablespoon pepper
1⁄4 cup vegetable oil (or enough to cover bottom of roasting pan)
Directions
Peel and quarter potatoes.
Place in a saucepan with water and a pinch of the salt.
Bring to a boil and simmer them for 5-6 mins to slightly soften.
Meanwhile preheat your oven to 400°F.
When the potatoes have simmered drain them thoroughly in a colander shaking to roughen edges.
Let sit for a few mins to dry.
Pour just enough vegetable oil into a roasting pan (large enough to allow space around the potatoes) to cover bottom and heat in oven for a few minutes.
Gently place potatoes into the hot oil and coat them with it evenly.
Sprinkle the salt and pepper over the potatoes.
Every so often baste the potatoes in the oil to prevent drying (try not to move potatoes).
Turn potatoes once or twice (no more) halfway through (after 20 mins or so) to ensure even cooking.
Cook for 30-60 mins until gold and crispy (observe closely once near end).
Reviews
Most Helpful
I refuse to give stars because I have not tried it your way, but I'm sure it's 5-star!! I ADORE roast potatoes. These are just my observations, not criticisms: a lot depends on the TYPE of potato. I like to cook the right kind (usually yellow) until they're tender and flake slightly on the outside. Then I transfer to an oven dish and drizzle over the oil. I do not add salt at this stage, as with some kinds of potato salt prevents them from crisping. I COULD MAKE A MEAL OF A BOWL OF ROAST POTATOES!! Thanks!!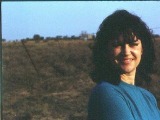 Not much of a "recipe"! The biggest challenge is the correct ingredients.... The recipe does not suggest which type of potato, russet/ Idaho/ yukons etc. Does not provide oil recommendations, in fact hardly a "recipe" at all. Shame on you!
Great love it all, but back in the early 50s my mum would grease a pan with lard,heat it up and just place the spuds in it (not par-boil them) and cook for 1hr-40mins (350), checking and spooning the oil over them. I still do it to this day and my wife loves them and she is American.