Perfect Shortbread Cookies
Sara 76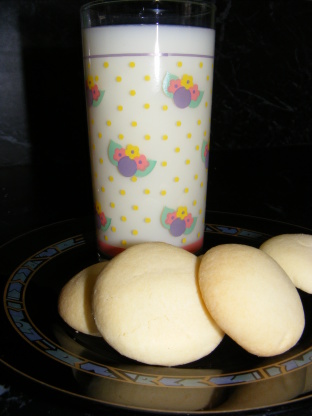 This is from Flo Bjielke-Peterson's Country Cooking book, they are so good, real melt in your mouth type cookies. I make them every year at Christmas.

I made 9 big round cookies out of this recipe, even though this wasn't the 18 it was supposed to make, they were big and tasted great.
However I didn't have any caster sugar so i used about 90g of normal sugar, also about 5 minutes before they had to come out of the oven i sprinkled more sugar over the top of them.
They were the best shortbread biscuits I've made yet and would defiantly recommend them.
Soften butter.
Place in a mixing bowl with the rest of the ingredients and knead well.
Roll tablespoon fulls of dough into balls, and flatten slightly on a lined biscuit tray.
Bake at 180C for 15 minutes, or until a light golden brown.
Be careful not to let them burn, they should only change colour slightly!