3 Reviews
Most Helpful
Newest
Highest Rating
To be fair I gave this recipe 4-stars as I don't have a WP pressure cooker, I have a Cuisinart. Found this recipe a bit gummy and not so creamy also a bit bland even after adding lots of parmesan cheese. I will need to try another recipe to compare the risotto consistancy that my pressure cooker makes. Glad others enjoyed your recipe, I was hoping too.

I made this in my WP 5 quart PC and it came out wonderful. I will definately make this again - very easy and super fast.
I don't have a Puck cooker, but this worked fine in my Fagor. Easy and tasty, and a whole lot less work than the regular method! We don't have risotto often because of the time it takes. Now we can have it quick! Made for Spring 2008 PAC.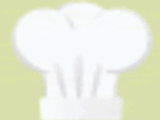 Perfect Risotto for Wolfgang Puck Pressure Cooker