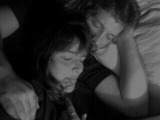 Succulent, tender, and flavorful, just like at the famous steakhouses! These are great on the grill, but you can also pan sear or broil them too. You can also use prime rib or any other quality steak.
Ingredients
Nutrition
1⁄3 cup McCormick's Montreal Brand steak seasoning

2

(12 ounce) rib eye steaks
Directions
Spread the steak seasoning in a line on a shallow dish.
Holding the steaks upright (like a wheel), press the edge of the steak into the seasoning. Turn a little and repeat. Repeat with other steak.
Grill or broil as usual and serve.