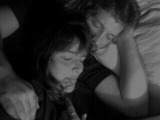 Succulent, tender, and flavorful, just like at the famous steakhouses! These are great on the grill, but you can also pan sear or broil them too. You can also use prime rib or any other quality steak.
1⁄3 cup McCormick's Montreal Brand steak seasoning
2 (12 ounce) rib eye steaks
Directions
Spread the steak seasoning in a line on a shallow dish.
Holding the steaks upright (like a wheel), press the edge of the steak into the seasoning. Turn a little and repeat. Repeat with other steak.
Grill or broil as usual and serve.
Reviews
Most Helpful
This is a fantastic recipe! So easy, and delicious! For us the seasoning was just perfect, as we don't like the seasoning to overwhelm the flavor of a good steak! Thanks 2Bleu! Just great! Made for PRMR.
I just love ribeye steaks and the Montreal Steak Seasoning, so knew this would be a winner. My store had their ribeyes on sale and they were so marbled and flavorful, just loved the steak. Next time I would do as Boomette suggested, season all sides of the steak for more of the seasoning flavor. Thanks for sharing the recipe. Made for I Recommend Tag Game.
Oh yummers TDF!!! This was indeed 'perfect'!!! I can't wait to do this one for company. This one automatically goes into my best of 2009 cookbook! 2Bleu - you guys outdid yourselves on this fantastically simple steak! Thanks so much for a new favorite!! Made for I Recommend tag.