Pam-I-Am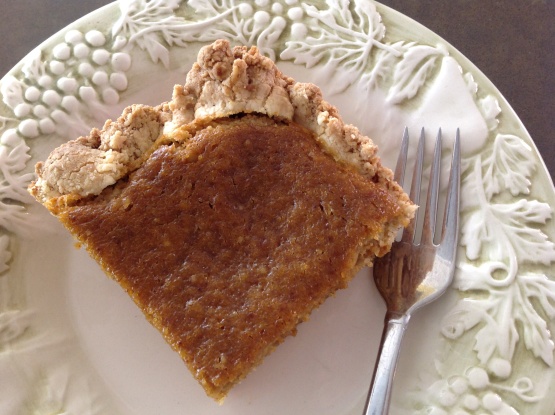 These pumpkin bars are perfectly delicious!

These were great, and yummy! And not only did they go over well with our guests, but also with my hubby's co-workers! I did omit the nuts, cuz I didnt have any around that I am not allergic to. Thanks a bunch!
Preheat oven to 350°F.
Mix cake mix, oil, 1 egg, nuts.
Press into a greased 13x9" pan.
Stir together pumpkin, condensed milk, almond extract, salt, remaining eggs, and reserved 1/2 cup cake mix.
Pour over crust.
Bake for 40-50 minutes.