3 Reviews
Absolutely... perfect. Thanks for posting!
Fantastic! The onion adds a perfect bit of bite to the potatoes.
I've wanted to try Latkes for years, so I decided to give them a go. WOW. They are delicious! I am a complete potato addict, so adore them fried/mashed/baked etc... these are my new favourite way to eat potatoes. Crisp on the outside, soft in the middle... just divine!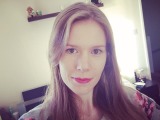 Perfect Potato Latkes