awalde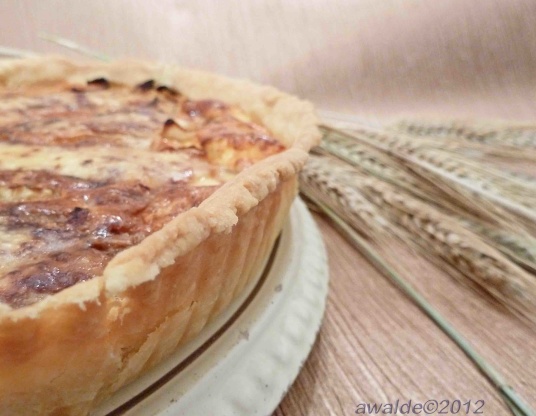 This is my Mother-in-law's recipe and it is amazing. A delicious, flaky crust. The yield is for 3 pie shells. You can freeze the pie dough in balls or rolled out and placed in pie tins.UPDATE April 2011 - I am changing the yield to 6 pie shells instead of 3, since this is what you can get if you roll them thin and have no top/lid on the pie. If you want your crust thicker then you would get less yield

Top Review by awalde
This was real perfect and flacky and crunchy pie crust.
At home I didn't mention that I was trying a new recipe and my husband said that he likes the crust.
My pie mold is big (about 14 inches) so I prepared 4 portions with the proposed quantity.
I filled it with 4 fried onions, fried beef salami, 6 cheese slices and a mixture of 3 eggs, 1 1/2 cup of milk, 1 tablespoon flour salt, pepper and nutmeg.
Mix together flour and salt; cut in the shortening.
Add lightly beaten egg and vinegar to a 1 cup measure; fill to 1 cup mark with cold water.
Gradually add liquid to flour mixture.
Gather up into dough.
Roll out.
Bake at 450 degrees Fahrenheit for 5 to 10 minutes before adding filling of your choice.