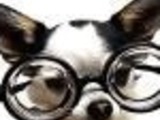 From the March, 2000 issue of Cook's Illustrated, my favorite way to do oatmeal. Serve it with maple syrup or (fattening but delicious) butter and cream or honeyed fig topping (posted separately) or Rita's wonderful Lavender Infused Honey.
Directions
Bring water and milk to simmer in large saucepan over medium heat. Meanwhile, heat butter in medium skillet over medium heat until just beginning to foam; add oats and toast, stirring constantly with wooden spoon, until golden and fragrant with butterscotch-like aroma, 1 ½ to 2 minutes.
Stir toasted oats into the simmering liquid, reduce heat to medium-low; simmer gently, until mixture thickens and resembles gravy, about 20 minutes.
Add salt and stir lightly with spoon handle. Continue simmering, stirring occasionally with wooden spoon handle, until oats absorb almost all liquid and oatmeal is thick and creamy, with a pudding-like consistency, about 7 to 10 minutes.
Off heat, let oatmeal stand uncovered 5 minutes. Serve immediately.
Reviews
Most Helpful
WOW! These were delicious! I ate them with a teaspoon of sugar and a pat of butter! So perfectly yummy! Love the toasting of the oats, as it really enhances the flavor. Thanks for posting! Made for Veg 'n Swap tag.

I have made steel cut oats several times and always found them to be a bit lacking in taste (although I love the texture). This method sure makes up for that! Love the toasty flavor. I halved the recipe for one large serving. Served with a dab of butter and honey. Thanks, Kate. Made for Spring 2011 PAC.

Fantastic. Ate it for breakfast this morning with 5 spice sugar (5 Spice Sugar). I have to agree with LonghornMama - who knew toasting the oats could make such a difference? I'll never go back to plain old steel cut oats again.