You can adjust the strength of this drink by changing the amount of lime juices used, but it is important to keep the two amounts of lime juice equal.
Directions
Moisten the rim of a margarita glass with lime juice; dip into coarse salt or hold inverted& sprinkle coarse salt over the outside of the rim.
Place cubes in a cocktail shaker and add the rest of the ingredients (use equal amounts of fresh lime juice and sweetened lime juice).
Shake briskly.
Pour into glass, garnishing with a lime slice or wedge (if desired) and serve.
Most Helpful
This is FABULOUS! The perfect balance of lime, sweetness and tartness. In preparation for a Cinco de Mayo party, my husband actually made 3 other recipes and we did a side-by-side taste-test of the four Margarita recipes, including the Mr. Boston Official Bartender's Guide recipe. We were in complete agreement - Sue L's recipe for a Margarita is the one that's perfect! Thanks!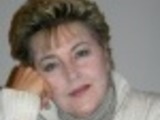 Great margarita. The liquor amounts were great, nothing overpowered. I was able to find Mexican limes to squeeze and I used Jose Cuervo. Served on the rocks, just a little salt...perfect! Made for Las Mistico Magicos Sirenas of ZWT 5.

As Sandra Lee would say, "It's cocktail time." This really hit the spot tonight and I was feeling lazy and did not want to get my blender out. Then I read on and guess what? No blender!! WHOO HOO!!! Nice and limy but not to much pucker power. Made for the *Recipe Swap 17 game* 2008 in the Aussie/NZ forum. Our group is *Erica* Group 8