Sara 76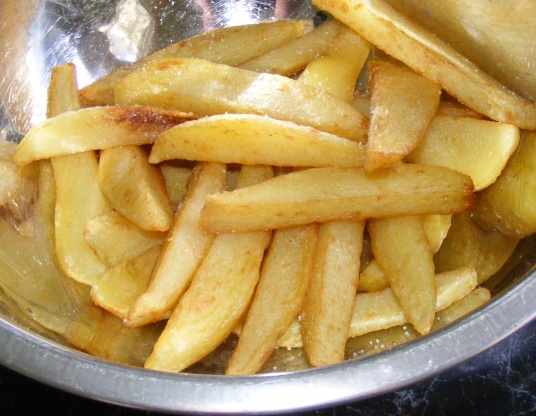 Ok, so everyone knows how to make hot chips, but this is THE best way to do them! They turn out so creamy inside, and have a perfect crispy outside.

Top Review by Newmsy
I just finished making these; and they did not disappoint. Had some cod to use; the dbf is making the fish right now. I had to sample the fries. They are accurately named: Perfect hot chips. Crunchy outside, soft & creamy inside. This is the way I'll do my french fries from now on.
Peel potatoes, and cut into thick chunky chips.
Place in a saucepan of water and bring to the boil.
Drain well.
Deep fry in hot olive oil, until golden.
Drain on some paper towel.
Enjoy!