Boomette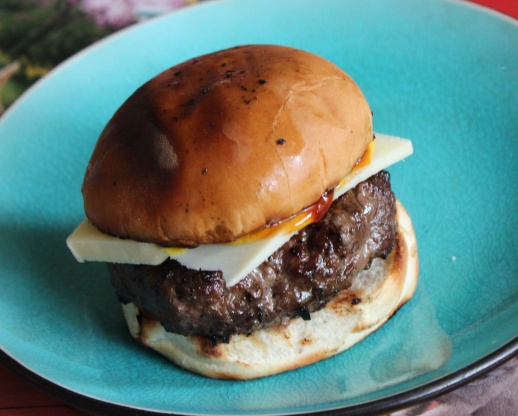 This hamburger seasoning makes the tastiest, juiciest burgers ever! We used 91% lean because the little bit of extra fat kept these patties moist and delicious. Also, the dry seasoning mixture will make more than you need but that leaves more for next time!

I like the flavors but 2 tablespoons is way too salty for one pound of meat. I will use it again but try I tablespoon first and then up it from there. Again, good flavor combination. I use these same spices in my every day cooking and it was nice to have regulated measurements.
In an airtight container or plastic bag, mix together salt, black pepper, onion powder, garlic powder, ground mustard, smoked paprika, and thyme.
Shake until well mixed.
In a bowl, combine ground beef, Worcestershire sauce and approximately 2 tablespoons of the seasoning mixture.
Make into patties and grill or pan fry.
Enjoy with your favorite toppings!