Perfect Egg Salad Finger Sandwiches
lazyme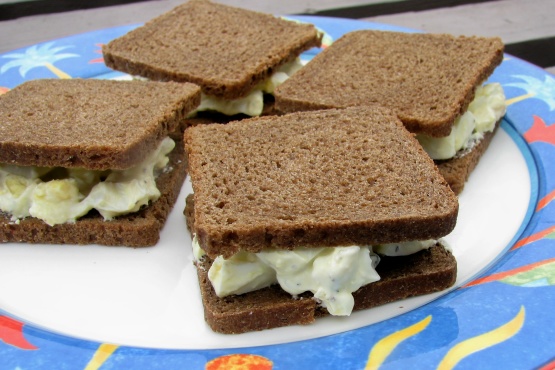 from life123.com - haven't tried but I would probably serve on the little thin pumpernickle bread.
Combine all of the ingredients except the bread in a large bowl. Stir with a fork to soften the eggs and mix thoroughly.
Using a cookie cutter, biscuit cutter or shot glass, cut four rounds from each slice. Place a dollop on half of the rounds and top each with the remaining bread.