lazyme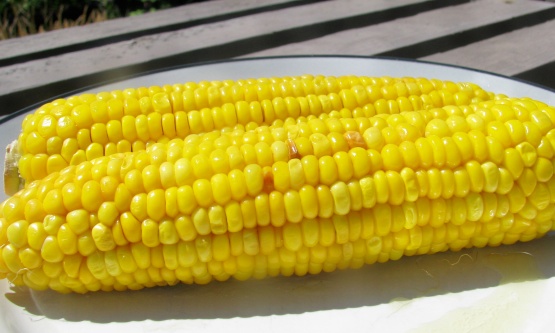 "All About Corn", Good Food Magazine, August 1986. Here is one method I use when I can't grill the corn.

Top Review by lazyme
This was great! As others have reviewed, I've always brought my water to a boil before adding the corn. This was a great new way to prepare corn on the cob and have it come out really good. Corn on the cob is one of the only things that I add salt to anymore and we really enjoyed this. Thanks Jackie for a nice keeper. Congrats again on you Football win!
Husk and remove silk from ears of corn. Place in large pot and add just enough water to cover. Heat, covered, over high heat to boiling, then boil 2-3 minutes. Drain.
Serve hot with butter, salt, and freshly ground pepper. A squeeze of lemon or lime juice over buttered corn enhances its delicious taste as well.