Josie K.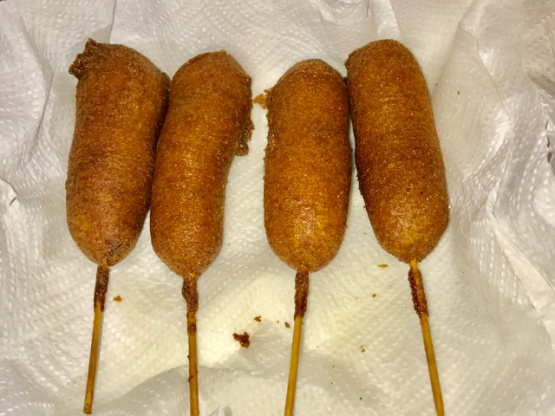 I haven't yet found the perfect beer batter for onion rings, but as far as corn dogs go this recipe I found was perfect the very first time. The recipe will easily make 8 dogs--perhaps more I'm not exactly sure as I only had half a package when I made it & didn't use it all.

Made these for my niece's birthday party and they turned out great. I rolled the hotdogs in flour before I battered them. I also used a tall glass to pour the batter in and then dunk the hotdogs in before frying. Thanks for the great recipe!
Mix all the dry ingredients, then add eggs and milk.
Mix till lump free.
Skewer the dogs & dip into the batter to coat.
Deep fry in 350 degree oil. Remove when golden brown, about 5 minutes.