Perfect Boiled Shrimp and Cocktail Sauce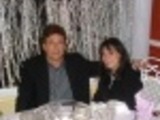 From Good Food Magazine, September 1987
Directions
Heat water, bay leaf, lemon and black peppercorns to boiling in large pot. Reduce heat and simmer uncovered 10 minutes.
Meanwhile, shell and devein shrimp. Add shrimp and cook just until pink and slightly firm to the touch, about 3 minutes. Drain immediately and cool under cold running water.
To make cocktail sauce, combine chili sauce, lime juice, horseradish, hot red pepper sauce, and Worcestershire sauce in bowl.
Reviews
Most Helpful
So simple and with such a delicious outcome. My husband was most impressed and passed a tray among family members insisting everyone give them a try. I secretly had the thought of calling him the Shrimp Pimp.

Not sure why you would want to peel the shrimp before you cooked them other than to make eating them easier!! You totally lose flavor when you take the shell off. What has greater flavor a boneless ham or bone-in ham? So goes the same with shrimp! The bone and the shell protect the flavor. I have been selling and cooking meat and seafood for 30 years and certainly can tell the differance. Also only buy wild caught shrimp for best taste!!
Excellent boiled shrimp. The flavor of the black peppercorns and lemon was perfect. I made the sauce but did add a little more horseradish for personal preference. Thanks so much for sharing. And Congratulations on winning Pot Luck Special Event.