Peter J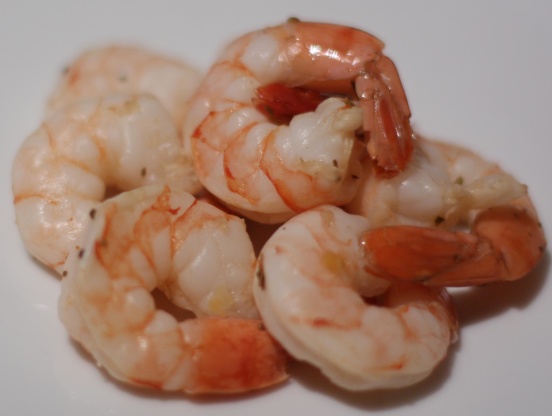 I tried to make this recipe, but was unable to find a 100 lb shrimp. That's probably because it would not be called a "shrimp" if it were that big!
1 -100

lb shrimp, no matter the size of shrimp,cover with water so there is at least 1 to 2 inches of water covering s
1⁄4 cup cider vinegar

3 -4

tablespoons Old Bay Seasoning, to taste
spices, to own liking,if desired
ONLY USE FOR BEST TASTE WILD CAUGHT SHRIMP NO FARM RAISED SHRIMP I don't care if you use cold, warm or hot water!
Start cooking shrimp.
The water may never come to a boil.
But constantly stir srhrimp.
Don't worry about the water boiling or time, it does not matter!
When you see 1 or 2 shrimp float!
drain immediately and have an ice bath waiting, to shock the shrimp and stop cooking process.
Drain well and chill 1 hour before serving!
If eating hot serve right after cooking.
If you follow this method you will only serve the best.
I have been following my recipe for over 20 years and it is fool proof.
I have never seen anyone use this recipe, BUT LET ME SAY THAT IF YOU TRY THIS, YOU WILL NEVER COOK IT ANY OTHER WAY!
TRUST ME!