Ms. B
a super easy piecrust recipe that has turned into my "go to". You make the crust right in the pie pan, pressing the dough up the sides, allowing the excess to fall on the counter to be used as the topping! Could not be easier, and extremely easily veganized since it's an oil-based crust.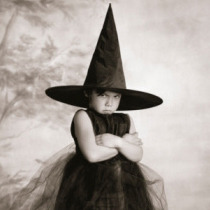 Fabulous! I love how easy the crust is, and the filling is Blueberry Heaven. After seeing Jelly's photos and reading the reviews, I just knew I had to give it a try. I'm so glad I did. I made it in a deep dish pie plate, and after removing 1/3 cup for the topping, I found the crust was still quite thick. Next time I'll set aside 2/3 cup for the topping and see how that works. Thanks so much for sharing your recipe. UPDATE: July 23/10 - I've made this several times now. I did reserve 2/3 cup for the topping, and that worked very well for me. I am also using the crust recipe for my apple pies. So easy, so good. I'm also going to try to bake it blind, so see how it works with lemon meringue. No more 'rolled' pie crusts for me. Thanks Lizzymommy. You've changed my pie making proceedures for good. :)
Crust:.
Into a 9-inch pie plate, sift together the flour, sugar, and the salt.
In a glass measuring cup, whisk together 1/2 cup salad oil and 3 tablespoons milk with a fork. Pour that over the flour mixture in pie plate and mix with a fork until all flour is evenly dampened. If it is still too dry to work with your hands, mix a little more oil with a little milk and add to flour mixture.
With your hands press the dough evenly against the bottom and up the sides of the pie pan, allowing the excess to fall on the counter. (This will be the top crumble crust and is about 1/3 of the total crust mixture.) Sweep it into your hand and reserve in a small bowl.
Crimp the edges of the bottom crust or use a fork dipped in milk to flatten the crust along the rim.
Berry pie filling:.
Preheat the oven to 350 degrees F.
To the washed berries add cornstarch, sugar, cinnamon, and freshly grated nutmeg. Stir gently.
Place the berry mixture in the bottom crust and sprinkle lemon juice over it. Then with an ordinary teaspoon, place little 1/2 teaspoons soft butter evenly over the top of the berry filling.
Crumble the reserved crust on top of the pie.
Bake for 45 to 50 minutes. Check it after 30 minutes. If crust is getting golden but pie filling is not quite congealed, tent the pie with aluminum foil to keep crust from getting too brown.
Serve with vanilla ice cream.