lets.eat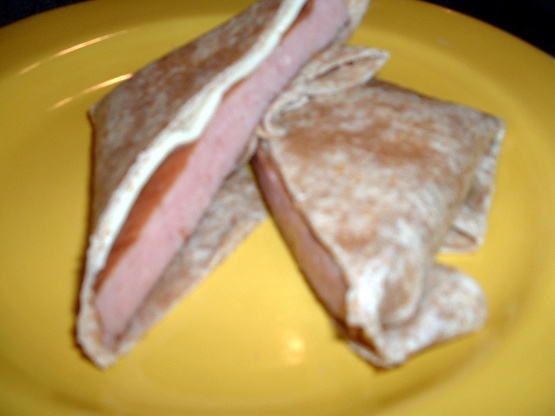 My daughter taught me how to make this. Very Yummy and Easy!

This is pretty good. I used a can of Dr. Pepper in place of Pepsi and it was good! I will make this again. My two year old four year old liked it. :)
Slice Spam.
Place in a 1 quart pan and pour in 1 can of Pepsi.
Boil for 5 minutes.
This will make Spam caramel-y.
Wrap Spam, cheese and mustard.
Voila!