Peppery Garlic Parmesan Wafers
jenne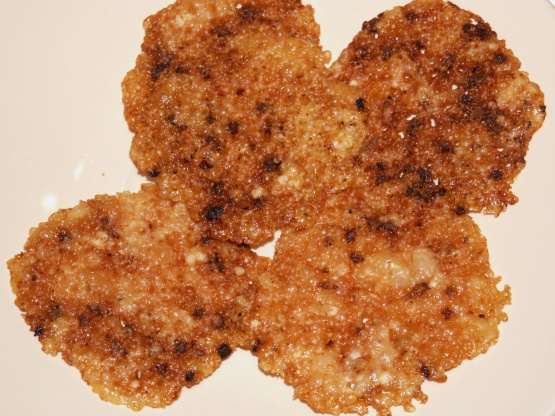 A tasty little snack. Once you try them you will never purchase a box of cheese crackers again.
Combine all ingredients in a small bowl, stirring well.
Sprinkle mixture into a 1-1/2" round cookie cutter on a nonstick cookie sheet.
Repeat, placing 16 circles on each sheet.
Bake at 350 degrees 9-10 minutes or until golden.
Cool slightly on baking sheets.
Remove to wire racks to cool completely.
Repeat 5 times with remaining mixture.