Ma Li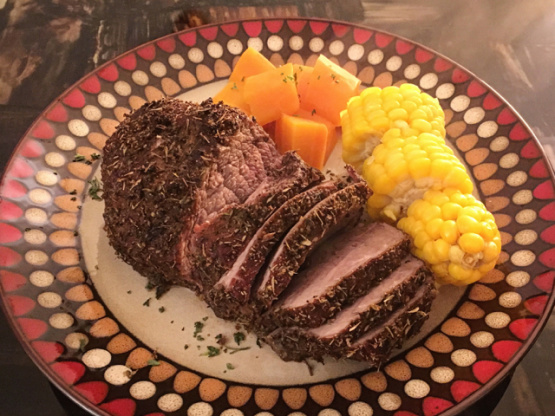 This is great done on a grill too!

I bought a beautiful piece of eye-fillet for a treat tonight, went looking for a quick recipe for it and found this. The combination of excellent meat and this tasty rub made for a really yummy dinner. Cooked rare, served with parmesan leeks, asparagus and jacket potatoes, it was fantastic.
Mix all the spices together well.
Rub into the tenderloin.
Place on rack in a roasting pan.
Bake at 400* for 45 minutes----rare; 60 minutes---medium rare; 65 minutes---medium; 73 minutes---well done.
Let stand for 10 minutes before slicing.