This is great as a main dish or an appetizer. You can change the ingredients to your liking, we prefer the pepperoni. Serve this with pizza sauce for dipping.
Directions
Prepare dough as directed on package. Roll out into a rectangle.
Mix next seven ingredients � spread on rolled out dough.
Layer with pepperoni and mozzarella.
Roll like a jellyroll, brush with egg white. Bake at 350 for 20-25 minutes.
Serve slices with pizza sauce for dipping. Makes 2 rolls.
Reviews
Most Helpful
5 out of 5 people who ate this rated it a 5 star recipe. I made it the day before serving it, wrapped it in plastic wrap and it remained moist and delicious for serving the next day. I used Honey Pizza Dough (awesome) for the dough. I wish the recipe would specify how big of a rectangle the dough should be rolled out to. For reference purposes, my dough was rolled out to about 17" x 12". My strombolli took about 35 minutes to cook at 350 degrees in a convection oven. I used recipe #51861 for the dipping sauce. This is a do-again recipe for me.

Woohoo! Excellent recipe and really very easy. The kids devoured this for lunch. I only made half of this recipe and it was plenty for 4 people, served as lunch. When you seperate the eggs to get the yolks, make sure you keep the whites so you have them to brush the dough in step 4. Thanks for the yummy recipe...my kids LOVED it!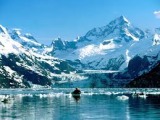 I so adored this Stromboli with an obsessive love that would make most people not be able to look me in the eye after which I speak of it. Made for Soups and Breads Recipe Tag.