CrystalB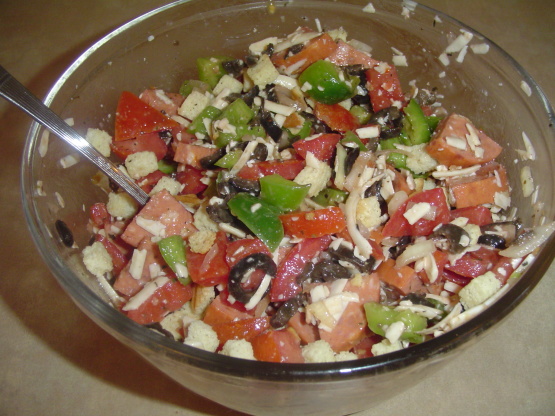 If you're craving a pepperoni pizza and it's just too hot to turn on the oven, this dish is a satisfying warm weather substitute. (Prep. time does not reflect chill time).
In a large bowl, combine tomatoes, green pepper, mozzarella cheese, pepperoni, olives, and onion; mix well.
In a small bowl, combine tomato juice, vinegar, oil, garlic, basil and pepper; whisk together well.
Pour the dressing over the tomato mixture; toss to coat.
Cover and refrigerate several hours.
Sprinkle croutons just before serving.