Bergy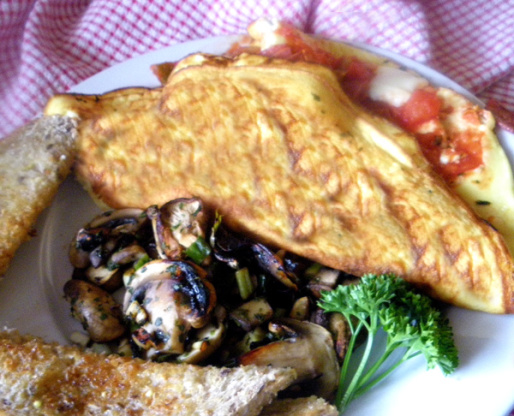 Came up with this when I didn't want the same ol' everyday omelet. I bet you could even get your pickiest eater to like this--what kid doesn't like pizza?;) If you don't want to use pepperoni, just substitute some chopped cooked ham. Submitted to "ZAAR" on September 26th, 2007.
In a small bowl beat together eggs, milk, and Italian seasonings until well blended.
In a skillet over medium heat, melt butter.
Add eggs; as the eggs set lift edges so the rest of the eggs can cook.
When eggs are partially set, spread pizza sauce on half of the eggs.
Cover sauce with mozzarella cheese; cover cheese with pepperoni.
Place other half of omelet over pepperoni.
Remove from heat and let sit for a couple of minutes or until cheese is slightly melted.