flower7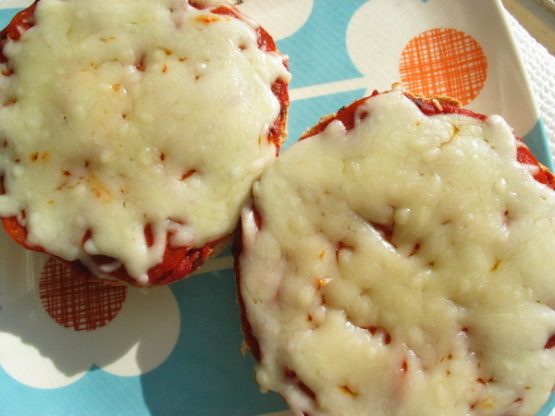 Simple, kid pleasing meal or after school snack.

I made this PAC 2011. This is a quick way to get a pizza fix. I think it needed a little bit more zing with some spices though. Hoever, this will definitely get made again.
Preheat oven to 350°F.
Spread 2 tbsp of tomato sauce on each half roll.Put 5-6 slices of pepperoni on each, top with 1/4 cup of cheese on each.
Bake 5-7 minutes, or until cheese is melted.