Crisp little chips of pepperoni that are an excellent snack with beer or even a glass of wine. They are quite addictive. From World Wide Recipes. UPDATE (10-27-06): I have always purchased Hormell pepperoni, but recently tried an off brand and found that they burned very quickly when I baked them. The length of time for baking will depend on your oven and the pepperoni. You will need to adjust to find the proper time for you...it could be up to 20 minutes.
1 (8 ounce) package pepperoni, thin sliced
Directions
Preheat oven to 350°F.
Place the pepperoni slices in a single layer on a baking sheet.
Bake until crispy, about 10 to 15 minutes.
Transfer to paper towels to absorb the fat and cool to room temperature.
Season with coarse black pepper, if desired.
Will keep for several days at room temperature.
Most Helpful
Excellent recipe, but for a interesting change, use hard salami. The chips are bigger, and the taste is awesome.
I grew up on these! we used to make them in the microwave by placing the pepperoni on a plate on top a few layers of paper towels to absorb the grease. Just nuke em until they're crispy... maybe even a little burnt! They're awesome! Since they have a bit of a kick to them, i love to eat them with cream cheese... double yummm!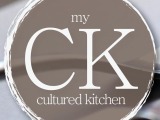 I like to top mine with a dollop of sour cream and garnish with fresh chopped basil, it looks great and adds the smooth coolness this appetizer needs!