Nimz1466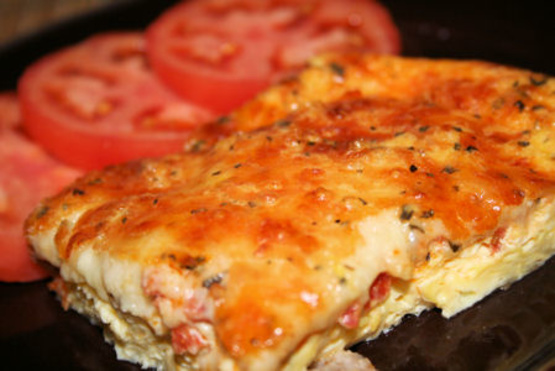 This came from a free ad in the Quick Cooking monthly packet. Looks so easy so I thought I'd make it someday soon.
Grease a 9 inch pie plate and layer it with the mozzarella cheese and the pepperoni.
In a bowl whisk eggs, milk and basil; pour over the cheese.
Bake at 400 degrees for 20-25 minutes or until a knife inserted near the center comes out clean.
Let set for 10 minutes before cutting.