Boomette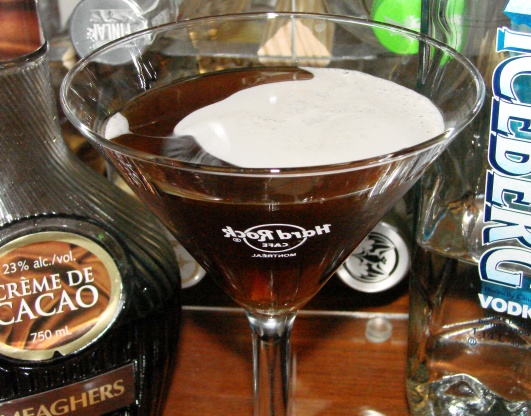 Tastes just like a peppermint patty. Usually I tinker around with martini ingredients for a while to get the flavor I am after, but I nailed this one on the first try. One of my wife's favorites.

i'm not sure why kahlua, a coffee liquor, is being used in a peppermint patty martini. i think the coffee and mint would clash. i could see using godiva i guess, but i always just made them with vodka, the creme de menthe and creme de cacao.
I prefer Absolute Vodka (actually I prefer Grey Goose or Level, but I can afford Absolute). 1 1/2 ounces equals 1 jigger.
Combine all ingredients in shaker.
Strain and serve in chilled martini glass (easy way to chill a martini glass is to let it sit a couple of minutes with ice water in it).
You will not get closer to a peppermint patty flavor than this.
Enjoy.