CoffeeB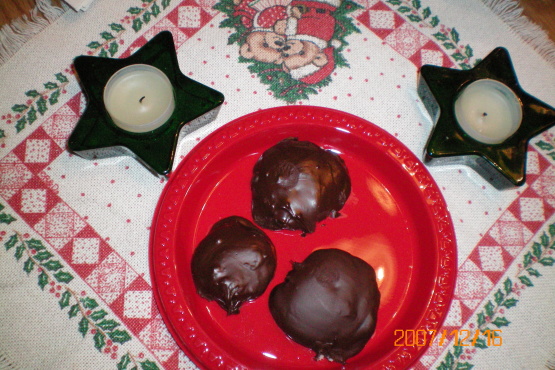 I wanted to thin out some of my cookbook collection so I decided to place some of my favorite recipes here. This is from the Amish Friends cookbook. This candy recipe contains a surprise ingredient . . . mashed potatoes. Note: This recipe won a first-place ribbon at the Malheur County Fair in Ontario, Oregon. It also won the grand prize in the candy division. Time to make does not include chill time.
Pretty on point with the other comments - time consuming as hell, but really easy and fun too! These turned out great - I definitely recommend adding the shortening though. I dipped some with shortening and some without and the ones that were dipped in the shortening chocolate look a lot prettier and there's no difference in taste. The only thing I did find is that the chocolate sort of masked the minty flavour. Next time I would probably add a little more extract. And, as many other people also mentioned, this recipe makes SO MANY PATTIES!
Beat first 4 ingredients until smooth. Add additional powdered sugar if needed to reach desired consistency.
Shape into patties and freeze. Coat patties with melted chocolate while frozen.