Peppermint Meltaways Meltaway Cookies
Prep 20 mins
Cook 15 mins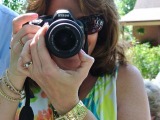 These cookies are so dainty and pretty that I served them at my daughter's birthday tea. When I make them during the year, I use multicolored sprinkles on top rather than the crushed candy canes. They are on my "must have" list at Christmas. They are always the first to go at a party. I've had several people say, "I just can't stop eating them". Best eaten within about 2 days of baking. Note that dough does need to be chilled for about an hour before baking.
Directions
FOR COOKIES, combine sugar, butter and 1/2 teaspoon peppermint extract in large mixer bowl.
Beat at medium speed until creamy (1 to 2 minutes).
Reduce speed to low; add flour and cornstarch.
Beat until well mixed (1 to 2 minutes).
Cover; refrigerate until firm (30 to 60 minutes).
Heat oven to 350°F Shape rounded teaspoonfuls of dough into 1-inch balls.
Place 2 inches apart on ungreased cookie sheets.
Bake for 12 to 15 minutes or until edges are lightly browned.
Let stand 1 minute; remove from cookie sheets.
Cool completely.
FOR GLAZE, combine 1 1/2 cups powdered sugar, 2 tablespoons butter, 1/4 teaspoon peppermint extract and enough milk for desired glazing consistency in small bowl.
Stir in food color, if desired.
Drizzle over cooled cookies.
Immediately sprinkle with crushed candy.
(I have found it is easier to put the crushed candy in a bowl and"dip" the top of cookies in them right after I frost them).
Reviews
Most Helpful
I clipped this recipe from a Land O'Lakes ad. These are very good - buttery and not too minty. I also think they would be good with a chocolate-mint drizzle or with other flavorings, such as lemon. I didn't find them as fragile as others; perhaps because I did make them a little smaller than called for. I agree with the poster that said there was alot of glaze and if you double the recipe you don't need to double the glaze.
I'm sorry, I made these for a Christmas party bake-off and I won't make them again unless I can find a substitute for the corn starch. The cookies look pretty and had a good amount of peppermint flavor, not too strong or weak, but you could taste the corn starch. My husband and I disliked them, the judge at the bake-off (who is a friend) didn't like them and my friend Lisa straight up said she'd only make them if there was a corn starch substitute. =(

Well anything with real butter combined with this recipe is heavenly as far as melt in your mouth, no doubt. So delicate are the cookies you do have to be careful in moving them from cookie sheet to rack and rack to frosting/topping, for they crumble so easily. I put too many drops of food coloring in the glaze and ended up with a too pinky topping, and I'm not 100% convinced the peppermint candy doesn't make it too much of a candy over a cookie for me, but I am going back for seconds. Be sure to crush the candy well, as chunks are too overwhelming.
Holiday Central >