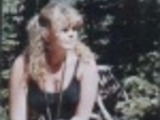 Very tasty candy but must be stored in the fridge
Make and share this Peppermint Bonbons recipe from Food.com.
1 lb confectioner's coating (for dipping)
1⁄2 cup whipping cream
1 1⁄4 teaspoons peppermint extract
crushed peppermint candy
Directions
Melt the confectioner's coating over a low heat in a heavy 2 qt saucepan, stirring frequently.
Remove from heat.
Stir in whipping cream and extract.
Beat at high speed with an electric mixer until smooth.
Chill in freezer for 20 to 30 minutes or until candy is stiff enough to be shaped.
Form candy into balls using 2 teaspoons of the candy per ball.
Roll balls in crushed peppermint candies.
Place on a cooking sheet and store in the refrigerator.