Pepperidge Farm Sausalito Cookies
Prep 20 mins
Cook 288 hrs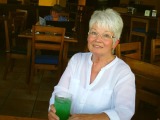 From http://cookiejourney.blogspot.com/ At my house we call these crack cookies! Guess why?
Directions
Preheat over to 350°F.
Sift flour, baking soda, baking powder and salt into a bowl.
In the bowl of a mixer, beat butter, sugars, egg until creamy.
Add vanilla.
Scrape down the sides of bowl occasionally.
Add dry ingredients and only mix until incorporated.
Stir in nuts and chocolate with a wooden spoon.
Form 1 inch balls.
Put them on baking sheets (I used parchment).
Don't crowd the sheets - they spread.
Bake about 12 minutes - depends on your oven.
makes about 40 cookies.
Reviews
Most Helpful
Substitute dark chocolate chips and pecans and you have Chesapeake cookies. Deelish!!
We make these cookies EVERY year at Christmas. We actually end up making them several times because we always forget how good they are and the first batch is devoured! You will not be sorry you tried this recipe. It lives up to it's nickname around here. We also have dubbed them 'Crack Cookies' because they are SO addictive. YUM
These have a great flavor, but mine spread out a lot! I think I will put the dough in the fridge before I roll them out next time to firm it up a little; it was a warm and humid day here today so that may have affected the dough. Made for I Recommend Tag.