Another "great" recipe from the Taste of Home magazine! (Prep time includes mixing spices, rubbing steaks, chilling and bringing to room temp and cook time actually depends on how you like your steak cooked). All times are estimated.
Directions
Brush steaks lightly with the olive oil.
In a small bowl, combine all of the seasonings and sprinkle seasonings over both sides of steaks, pressing into meat.
Cover and chill for about 1 hour.
Remove steaks and let them come to room temperature.
Grill steaks over medium-hot coals 14-18 mins for rare; 18-22 mins for medium and 24-28 mins for well-done.
Reviews
Most Helpful
This blend of spices gave an exceptionally flavorful taste to our grilled rib eye steaks tonight. The only change I made was to cut the cayenne pepper to 1/2 teaspoon. Thanks for a keeper, Anita!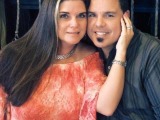 I've used thid recipe for years. It is absolutely wonderful, and makes steak with the best flavor. Now I won't have to go hunt up my TOH magazine that has this recipe! And now I'm having a real "DUH!" moment. Why didn't I think about posting this? Thanks for taking care of that, Anita!

Great recipe!! I added minced garlic and also let the steaks chill with the seasoning in ref. for a hour than added beer and let rest for 30 minutes before grilling. YUM! Loved the flavor! Thanks so much for sharing your recipe.