diner524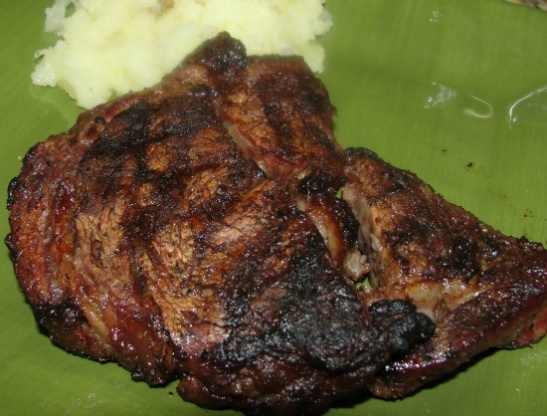 This recipe came from my SIL. If you love pepper, you'll enjoy the flavors of these steaks. Prep time includes chilling the steaks.
I made this for myself for dinner the other night. DH doesn't like seasonings on his steak, so since it was for 6 steaks, I just seasoned my ribeye steak to my taste with all of the seasonings and probably going a bit less on the lemon pepper and red peppers as I am a wimp and don't like it real hot/spicy. Served this with baked potato and green beans for a great meal. Made for ZWT8.
Combine garlic powder, thyme, black pepper, salt, lemon pepper, red pepper, and parsley.
Brush the steaks with oil.
Rub steaks with the combined seasonings.
Place steaks in a large pan.
Cover and refrigerate for 1 hour.
Grill the steaks over medium-high heat for 6-8 minutes on each side (or to your desired doneness).