lazyme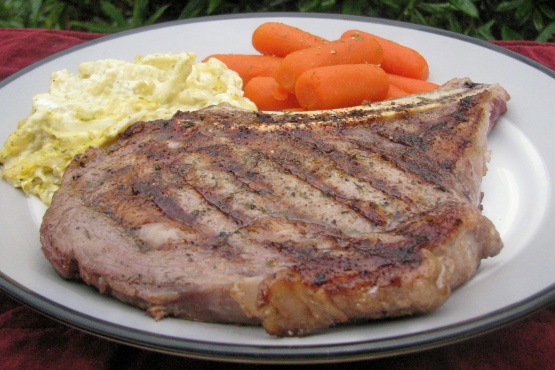 Serves 2 but just double to serve 4. We make this in several variations depending on the pantry spices.
Combine first 7 ingredients. Brush steaks with oil; rub with pepper mixture. Cover and chill 1 hour.
Grill, covered with grill lid, over medium-high heat (350-400 degrees) about 10 minutes on each side or until desired degree of doneness.