Peppered Pork Pitas With Garlic Spread
Prep 20 mins
Cook 15 mins
This is wonderful served with a large Greek salad. Great for a quick supper or an elegant lunch.
Directions
Mix the mayonnaise, milk and garlic in a small bowl; set aside.
Mix pork, 1 tablespoon oil and pepper in medium bowl.
Heat a non-stick skillet over medium-high heat.
Add 2 teaspoons oil and when warm add onions and red pepper.
Cook until onion is translucent and pepper is crisp tender.
Add the seasoned pork and cook, stirring occasionally, until meat is lightly browned and no longer pink in center.
Heat pita rounds as directed on package.
Lightly spread one side of each pita round with garlic mixture.
Spoon pork mixture over each; fold and serve.
Reviews
Most Helpful
Wonderful dinner these made tonight! I love how easy and quick this was to put together. The garlic mayo sauce is so perfect on these. I will definately be making these often. Made for ZWT6: No-Nonsense Nibblers.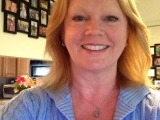 So easy and good! Love the garlic mayo! The pitas are a nice change!!
LOVED IT! Paula, thank you for another terrific recipe. Loved the flavor of the sauce and the addition of the red bell pepper in this pita. I cheated and used leftover pork. I will definitely be making this again! Made for ZWT, please see my rating system as I rate tougher than most.