diner524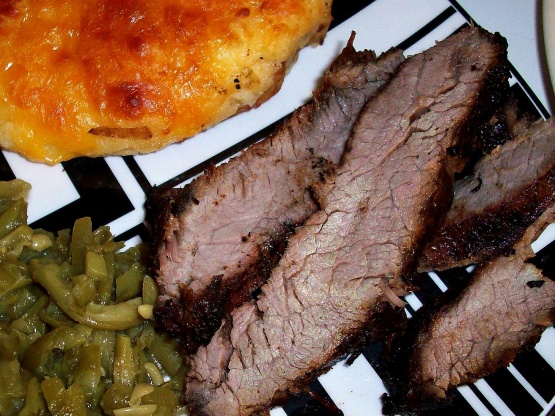 Simple Meals at Yahoo Groups
This was so delicious!!!! I did have to do things a little different as we decided to grill the steak. I followed all the amounts of each ingredient except the olive oil, I added about 2 tablespoons. I put all the ingredients in a ziplock bag and mixed them, then added the flank steak. I let it marinade for about 1 to 1 1/2 hour at room temperature. I then put the steak on the grill and basted it often with the sauce during the first 10-15 minutes. Thanks Hamre, we will be using this often!!! Made for Spring PAC 2008.
Trim fat from steak. Rub steak with pepper, garlic, and salt.
Heat oil in a large skillet over medium-high heat. Add steak; cook 6 minutes on each side or until steak is desired degree of doneness, basting with vinegar.
Cut steak across grain into thin slices. Drizzle lemon juice over steak.