Bergy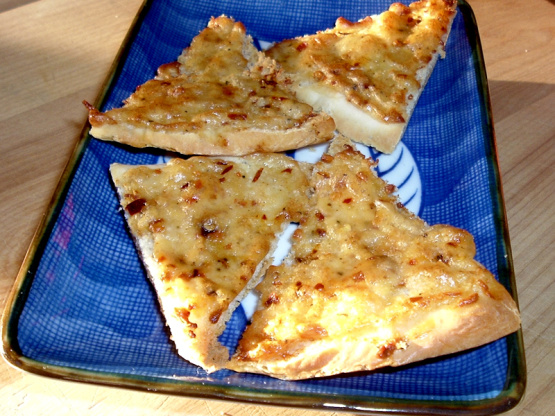 This is a good little appetizer. I like them with a little sour cream.

Delish! I made this to accompany dinner and we enjoyed these. I made as directed and mine cooked in 10 minutes. Next time I think it would be good to add some red pepper flakes to them. thanks mydesigirl for posting. Made as a pressie for 12 Days of Christmas.
Preheat oven to 350°F.
Cut each pita into 6 wedges.
Separate each wedge into 2 pieces.
In a small bowl, stir rest of the ingredients together.
Spread mixture evenly on wedges.
Bake for 10-12 minutes or until edges are browned.