Peppered Beef & Kumara Wedges (21 Day Wonder Diet:day 14)
Sara 76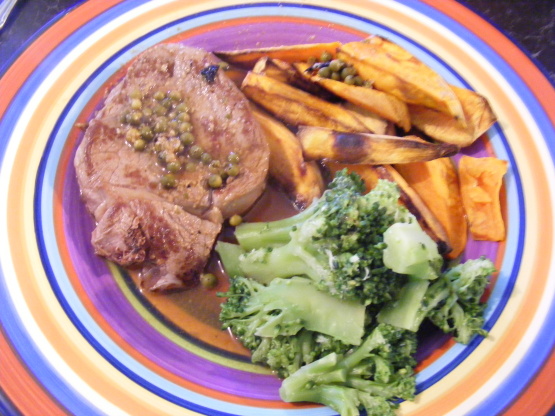 This is Day 14: Dinner, on the 21 Day Wonder Diet. You can leave the green peppercorns out if you don't like them, and season with freshly ground black pepper instead.
400

g kumara, cut into wedges

175

g Broccolini

2

beef eye steak fillets, 250g
cooking spray

1

tablespoon green peppercorn, drained

1

tablespoon buttermilk
1⁄2 cup beef stock
Preheat oven to 200°C.
Roast Kumara on oven tray,uncovered, about 25 minutes. Boil, steam or microwave broccolini until tender.
Meanwhile, spray beef with cooking oil; cook beef in heated frying pan. Remove from heat; cover with foil.
Add peppercorns, buttermilk and stock to and stock to pan; heat without boiling.
Serve vegetables topped with beef, then drizzled with peppercorn sauce.