Karen..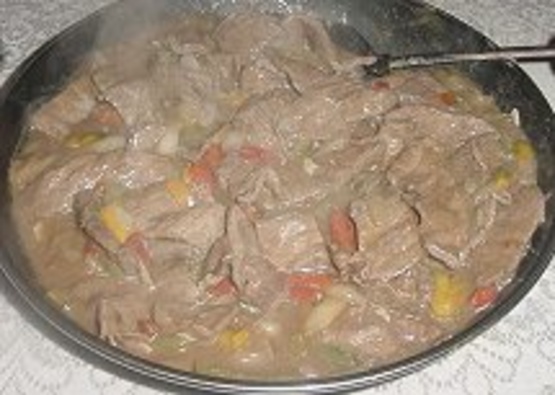 This tasty dish can be served over rice, or we like it on top of noodles.

Wonderful dish. The whole family loved it!! I will defininately make this one again.....
Pound steak to tenderize.
Cut in 1/4 inch thick strips.
In wok or lg skillet, brown meat in oil.
Add peppers, green onions and garlic.
Stir-fry for 4-5 minutes.
Mix cornstarch, water and soy sauce; add to skillet.
Bring to a boil.
Cook and stir for 1 minute.