Prep 10 mins
Cook 10 mins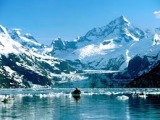 I love pepper jelly. This recipe is a mix of sweet and heat. My favorite way to use it is: Pour some pepper jelly over a block of cream cheese and serve with crackers. You can't get any easier than that for an appetizer and it has always been a crowd pleaser. I like to have both items on hand, just in case I have unexpected guests. This recipe makes 3 cups of pepper jelly and it will keep in the refrigerator for up to 3 months. It also makes a great hostess or neighborly gift!
1⁄2 cup red bell pepper, very finely chopped
1⁄2 cup green bell pepper, very finely chopped
1⁄4 cup jalapeno pepper, very finely chopped (seeds and ribs left in if you like it hot, or seeds and ribs removed if you like it milder)
3 cups sugar
3⁄4 cup cider vinegar
1 (3 ounce) packagecerto liquid pectin
Directions
Stir together the peppers, sugar and vinegar in a saucepan over medium-high heat.
Bring to a boil, stirring, until the sugar is dissolved.
Stir in the pectin and cook for another 1 to 2 minutes.
Remove from the heat.
Let cool until slightly thickened.
Ladle into sterilized jars (peppers will float to the top, so stir the mixture before transferring to the jars).
Keep covered in the refrigerator for up to 3 months.
Most Helpful
I like extremes very much...padded bras, implants, botox, high heels, tanning booths, having multiple kids. I know, that last one...getting pregnant is just so over-hyped. Oh, and nectarous jelly made with blistering hot peppers. Made for A-NZ #51 recipe tag.

My jelly turned out perfect! Made with a combination of Hatch and jalapeno peppers. Did not use any bell peppers as we like it hot! After cooking, I put the jelly in the three sterilized 1/2 pint jars. Placed the hot lids on them and turned upside down for about 10 minuters. Only took about two hours for them to set up. Thanks for sharing!

Made as an appetizer for the football games today, and glad that I have some more leftover. Great GREAT dip. I took your advice with the cream cheese, and this worked out perfectly. I did cut back on the green pepper, and added a little more red pepper. Other than that recipe was made as posted. Served these with some ritz crackers, and some triscuits. Made for Recipe Swap #44..