Really good- something like a coconut colada. From 1001 cocktails
Directions
Pour all ingredients into a blender (ice cream optional) with two cups of ice, and blend until mixed. Serve.
Most Helpful
Bushwhacker drinks are so yummy! There are many versions too. We enjoyed this one with the optional vanilla ice cream (homemade). I never met a bushwhacker I didn't love! ;)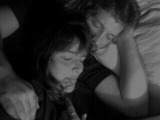 I was going to post this, but found your posting instead. The only thing I remember different from the Sandshaker Bushwacker is that you put 1/2 to 1 oz 151 on top of your glass, and then stir it in. That way, you don't mind so much that you just drank a million calories! I love the beach, and it is tradition to always go to the "Bushwacker Festival". Thanks for posting!

I have had many a Bushwacker at the Sandshaker Inn on Pensacola Beach, these taste just like the original. They are especially yummy with Meyers Dark Rum. Thanks for Posting.