Penny's Stuffed Bell Peppers
2Bleu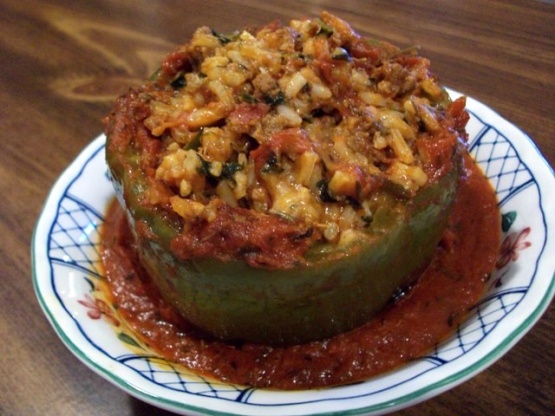 This is so good served over a little angel hair pasta with a simple green side salad.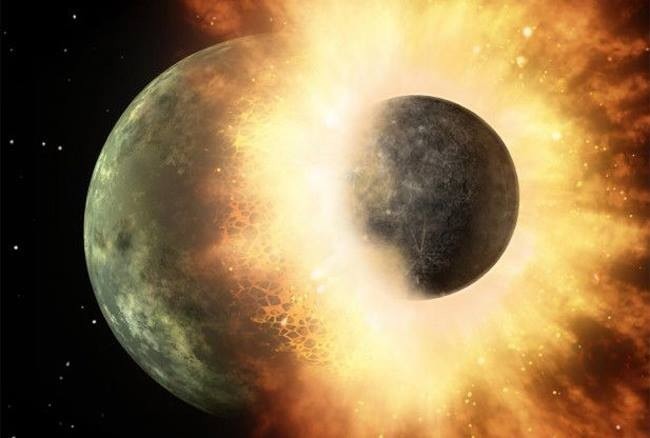 Top Review by 2Bleu
Yummy! I used a green bell pepper (had on hand) and Recipe #255242 for the sauce which already had most of the spices from this recipe in it, so it made it super simple to put together. The wine adds an elegant touch to this recipe and the cheeses are a wonderful addition. I forgot to add eggs, but it still held together nicely. Next time, I will use an assortment of colored bell peppers for even more color. Thanks for sharing your recipe. :)
Cut the tops off of the peppers and scoop out seeds and membranes.
Chop tops of peppers and onions, & garlic.
Sauté until limp, 6 or 7 minutes.
Add crumbled up meat and brown.
Salt and pepper all the way through the process.
Add herbs and ½ of the parsley and stir, cook on low to absorb herb flavors then set aside to cool.
In a large bowl combine meat mixture, rice, cheeses, 1 Cup of Marinara, chopped spinach, remainder of parsley, and eggs.
Mix and spoon into peppers.
Put remainder of Marinara in saucepan with red wine and stir then place stuffed peppers in the sauce.
Make sure the peppers fit snugly.
Cover and cook on low simmer until the peppers are soft, about 30 minutes.
Spoon sauce over peppers just before serving.