Pennsylvania Dutch Breakfast Cake
Juju Bee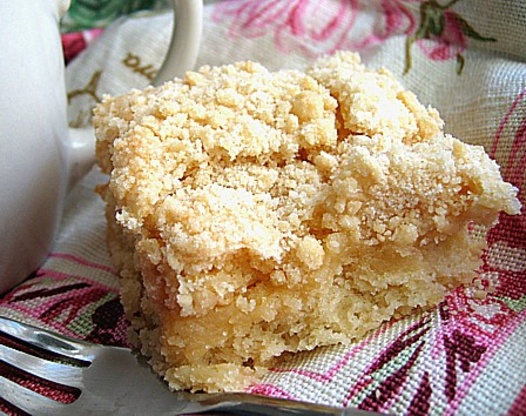 A fine recipe for a Sunday breakfast or brunch. Serve with fresh fruit.

This was excellent with my blueberry sauce poured over it!!! :-) I then made it with peaches and cream and boy oh boy was that a treat. Yummy yummy! Its simple and easy, but very enjoyable. Thanks!
Mix flour, sugar, baking powder and butter until fine crumbs.
Take out 1 cup of crumbs for top of cakes, and set aside.
Then add to remaining crumbs, 2 eggs, milk and vanilla.
Mix until smooth.
Pour into 3 (8-inch) greased cake pans.
Sprinkle crumbs over batter.
Bake at 350ºF.
for 40 minutes or until done.