Penne With Chicken in Creamy Pepper Jack Cheese Sauce
Prep 40 mins
Cook 20 mins

This is a modified, kicked-up version of a Monterey Chicken recipe I made one time. Prep and cook times are approximate.
Directions
Over medium heat, cook bacon until semi-crisp, reserving drippings.
Drain bacon on paper towels and crumble when cool.
Sauté sliced chicken in bacon drippings until no longer pink.
Remove from pan and set aside.
In the same skillet, add the butter and cook onion, peppers and garlic until just tender.
Stir in the flour and cook for 1 minute.
Add 3/4 cup of the broth, and the milk. Cook and stir until bubbly.
Stir in cheese and sour cream; then add the chicken and crumbled bacon to the sauce.
Reheat, stirring to melt cheese, but do no allow to boil to avoid separation. If the sauce is too thick, add the remaining 1/4 cup chicken broth and/or a little more milk.
Serve over cooked penne pasta and sprinkle with chopped green onions before serving.
Most Helpful
This recipe isn't for me. I made this for the first time and didn't make any changes at all. I think the idea of southwestern style pasta dish just isn't for me. The sauce itself, looked more like soup, and probably would have tasted better as a soup. It is spicy, but was missing something. This is just my opinion, a lot of people enjoyed it like my husband. Sauce doesn't taste like a pasta sauce, but a soupy sauce. I won't make this anymore, it was a disappointment.
This was so flavorful with just the right amount of kick. I had everything prepped and ready to go (as suggested by other reviews). I added 1 large jalapeno and left the cayenne pepper out. It was perfect for us. I also doubled the garlic and used half and half because my milk was only 1%. This makes a ton, we had it again last night and there is still some left over. (all three of us are light eaters). Thank you Patrish for posting such a yummy recipe! Will definitely make again! :)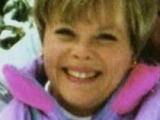 Really great! I used 5 slices of pancetta instead of bacon, which gave a really nice flavor. Served over rice instead of penne, but I think it would be fantastic either way! Thanks!