faith58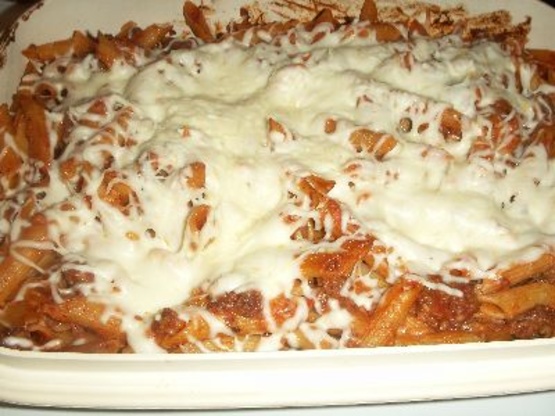 What I do is just buy bulk Italian sausage. This is very good. I hope you like it. Please let me know what you think.
Cook pasta according to package directions.
In a large skillet saute onion in oil for 6 to 7 minutes.
Add sausage,cook and stir until sausage is no longer pink.
Drain.
Stir in spaghetti sauce.
Transfer to a 3 qt baking dish coated with non stick spray.
Cover and bake at 350 for 15 to 20 minutes.
Uncover sprinkle with cheese.
Bake 5 to 10 minutes longer or until cheese is melted.