Pelican Island Smoked Turkey Sandwich

Stolen. Gulp. You also have the option of adding lettuce, tomatoes and onion to the sandwich-"deli" style. Another way to use up leftover turkey from the Holidays.
2 slices sourdough bread (toasted recommended)
2 tablespoons cream cheese, softened
2 tablespoons orange marmalade or 2 tablespoons apricot preserves or 2 tablespoons leftover cranberry sauce
1 slice smoked turkey breast (NOT packaged deli meat)
Directions
Spread the cream cheese on one slice of bread and the orange marmalade on the other.
Arrange the turkey breast on one slice of bread.
Put both slices of bread together and cut sandwich in half or quarters.
Serve with chips and fresh seasonal fruit!
Most Helpful
Very tasty. I didn't have any marmalade or apricot preserves, so I used some cranberry-orange relish. The turkey was smoked by my neighbor and this sandwich put it to great use. Thanks Cookgirl!!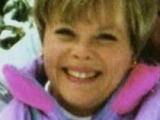 What a great sandwich! I used pineapple cream cheese (because that's what I had), apricot fruit spread, and topped with shredded lettuce. I'm sure it would also be good made with cranberry sauce as the fruit. This recipe will definitely be made over and over! Thanks so much for posting, Cookgirl!